Approved author shots for publication: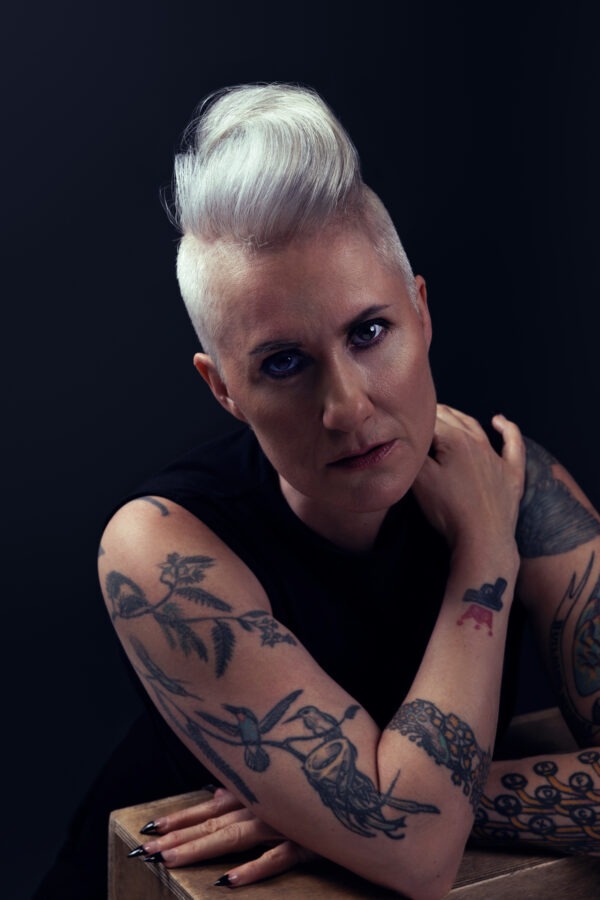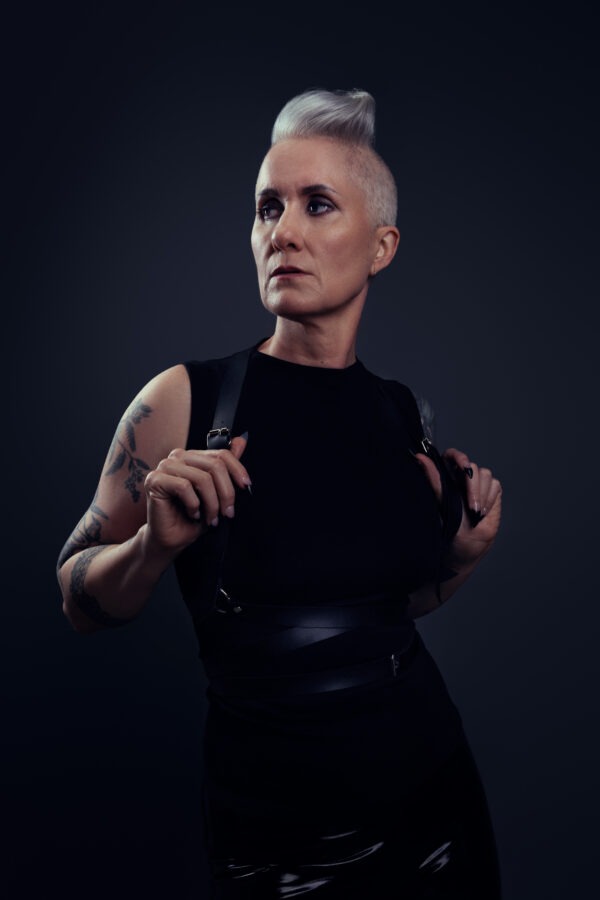 BOOK COVER IMAGES – click to download high resolution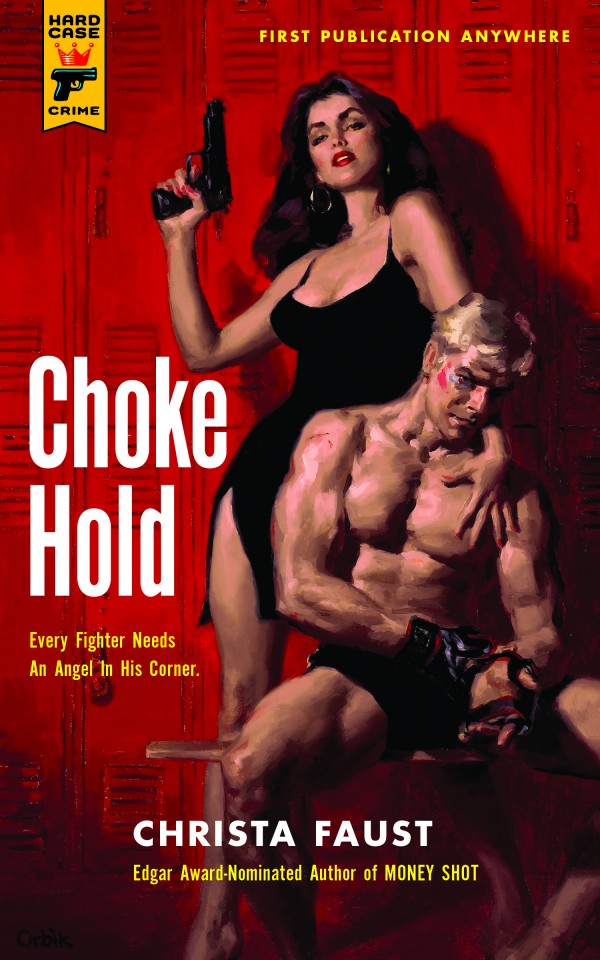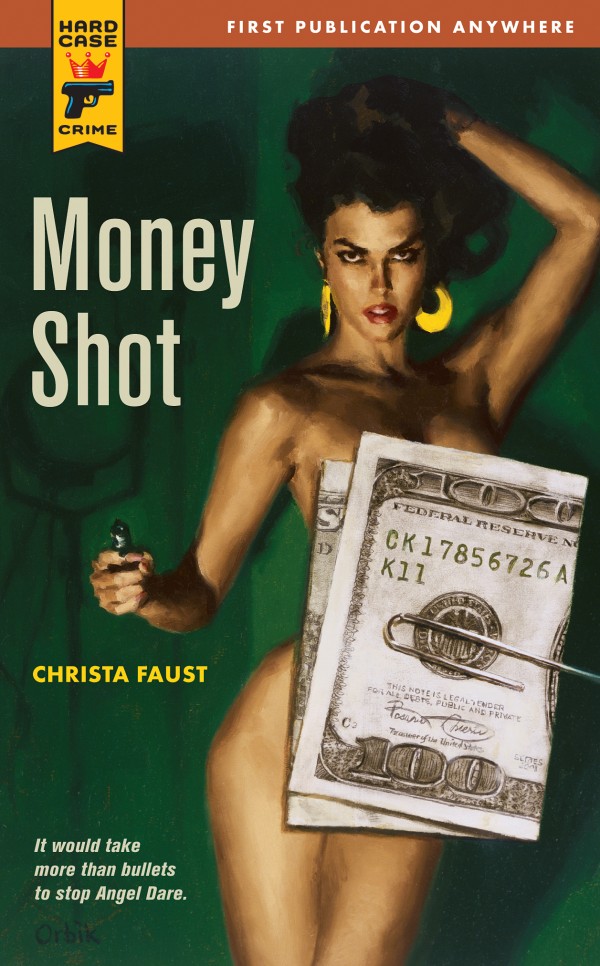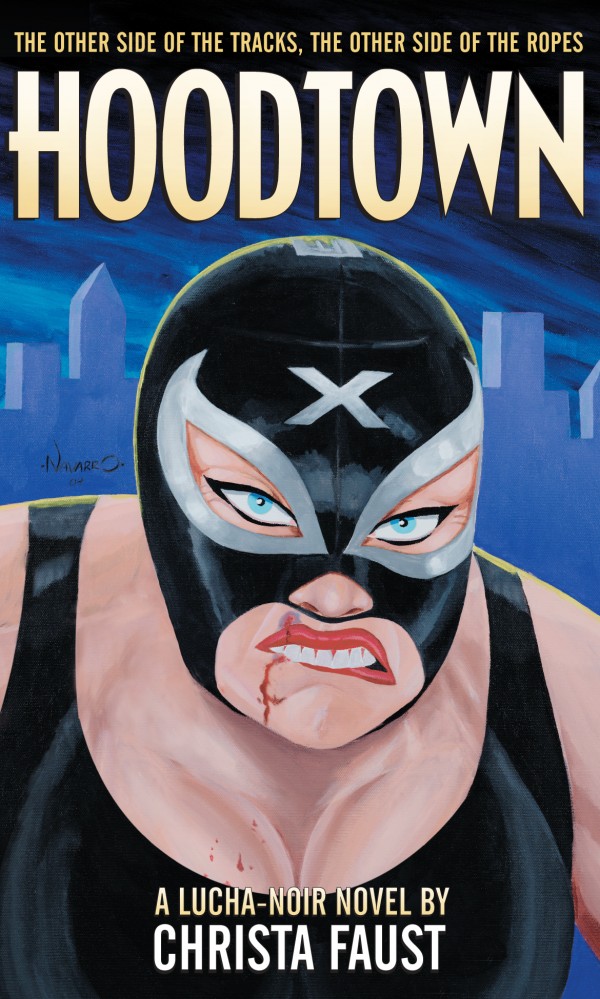 Biography:
Christa Faust is the author of several novels, including Choke Hold, Money Shot and Hoodtown. Money Shot was nominated for an Edgar award, Anthony award and Barry award, and won a Spinetingler award in the 'Rising Star' category. She worked in the Times Square peep booths, as a professional dominatrix, and in the adult film industry both behind and in front of the cameras for over a decade, starring in dozens of racy fetish-oriented videos. She also wrote and directed a four-part bondage adventure serial called Dita in Distress, featuring world famous Burlesque queen Dita Von Teese. Faust is a Film Noir fanatic and an avid reader of classic hardboiled pulp novels, and an MMA fight fan. She lives and writes in Los Angeles.
Blurbs:
"Christa Faust is a fiercely original talent" – Richard Christian Matheson
"A new young tiger…the 'First Lady' of Hard Case Crime." – Richard S. Prather
PRAISE FOR MONEY SHOT:
"An instant pulp classic" – ROLLING STONE
"A dark, violent, action-packed ride." – CHICAGO SUN TIMES
"An early contender for mystery debut of the year." – BLOOMBERG NEWS

Press Contacts:
Publicity for Money Shot and Choke Hold: Charles Ardai – [email protected]
Press release for Hoodtown eBook release – press for Hoodtown: Keith J. Rainville – [email protected]
Rights inquiries for all works: Allan Guthrie – [email protected]
The North Literary Agency thenorthlitagency.com/
Contact Christa Faust by emailing [email protected].