Had to miss last night's show, but I've seen both films and still have a few things to say about them.
First up CITY THAT NEVER SLEEPS.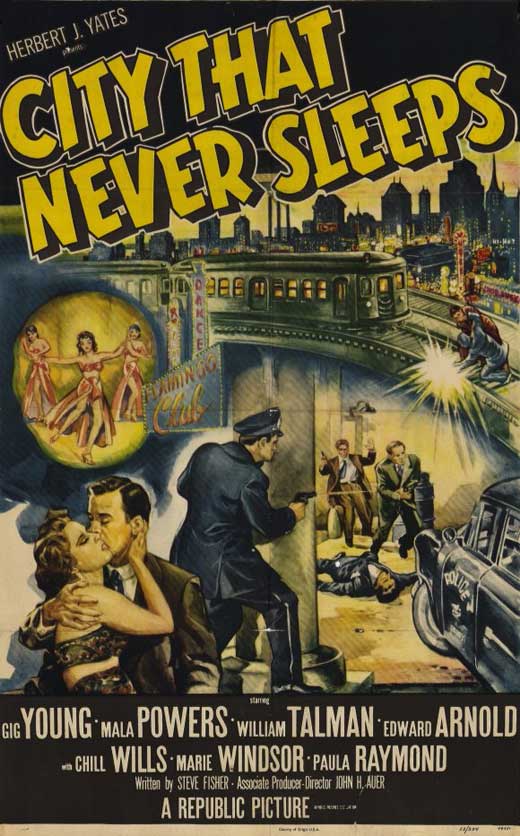 This is a weird one. I love the idea of a film being narrated by the city itself, in this case Chicago, but the concept goes off the rails when the voice of the city actually takes on human form as a kind of guardian angel cop character who rides shotgun with our disgruntled protagonist.
Gig Young plays a unhappily married Chicago cop who's nailing a burlesque dancer and dreaming of a life in California. But, these two are the least interesting characters in the ensemble. There's a washed up actor making ends meet as a "Mechanical Man" in the nightclub window. A scrappy, ambitious young bellhop with big dreams of criminal glory. A has-been magician turned pick pocket. A corrupt lawyer and his hot young wife. The film's wild plot follows the twists and turns of their intersecting stories, with occasional folksy commentary from the guardian angel.
Everyone in the cast is great, but two Noir City veterans really steal the show. Statuesque knockout Marie Windsor (also featured in the previous night's feature) kills it as the lawyer's wife and the magician with whom she's cheating on her husband is played by the wild-eyed William Talman. Their love scene is unforgettable.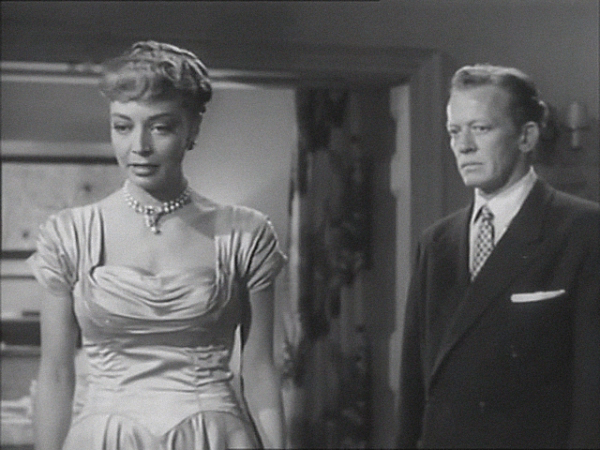 I can't exactly recommend this one, as it's unquestionably flawed, but hey, I liked it anyway. I think it's got a lot to offer for hardcore noir fans. Mistress Christa says check it out.
Next up 99 RIVER STREET.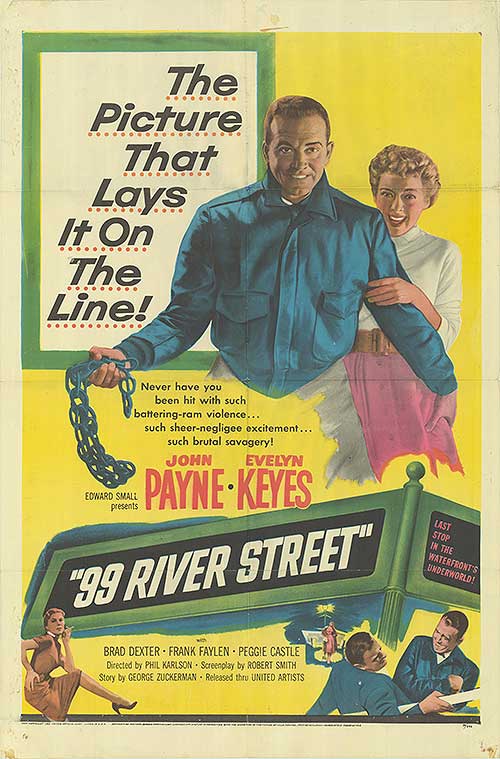 This one IS a good film. I'd even say a great film. Cabbie and ex-pug Ernie Driscoll (John Payne) gets mixed up with a conniving actress (Evelyn Keyes) and noirish hijinks ensue.
Evelyn Keyes is probably not the most beautiful dame in Noir City, but she is certainly one of the sexiest. There's just something indefinable about her, something earthy and sensual that makes you think she's a tiger in the sack.
I've seen this one several times and am always happy to see it again. You should see it too.
Every year I think about how I'm rapidly approaching the day when I will have seen all the Noir and Noir-adjacent films. Thankfully, I've still got plenty left to see. Like the first flick in tomorrow night's double bill, PLAYGIRL and HELL'S HALF ACRE. Hope to see you there!