I wound up having to skip last night's show, but have no fear! I'm still here for those of you who are playing along at home. I've already seen both of this flicks multiple times, so let's jump right into the action, shall we.
First up, HE WALKED BY NIGHT.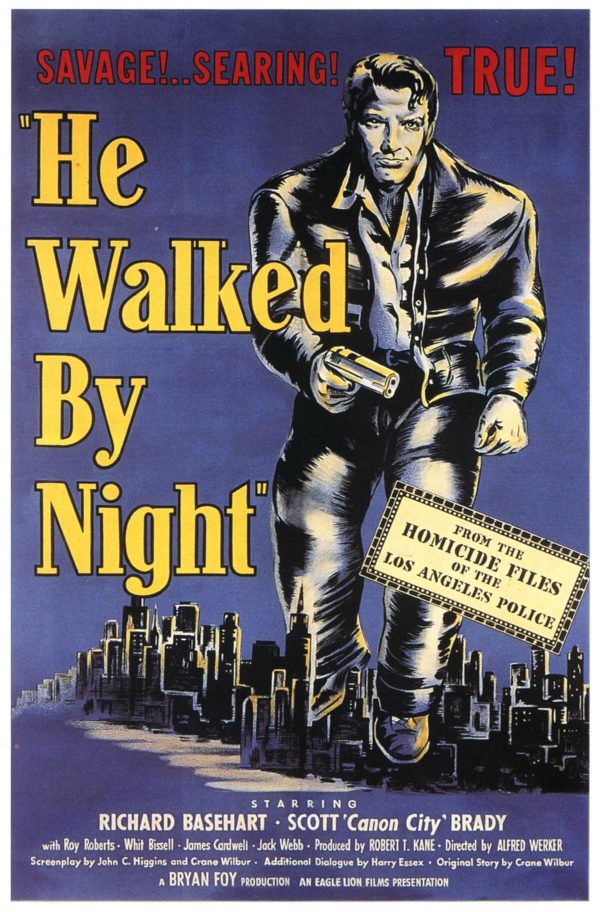 Based on a true story, we follow a brainy but ice-cold vet (Richard Basehart) who turns his mastery of electronics into a life of crime and terrorizes the city of Los Angeles.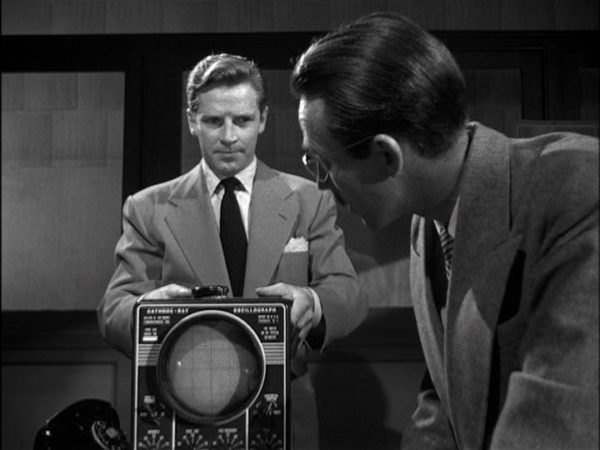 This film is an interesting hybrid of no-nonsense procedural Docu-Noir and the more stylized, shadowy chiaroscuro we all know and love. The final chase scene in the drainage tunnels beneath the city (the same tunnels that would later be infested by giant atomic ants) is stunning, especially on the big screen.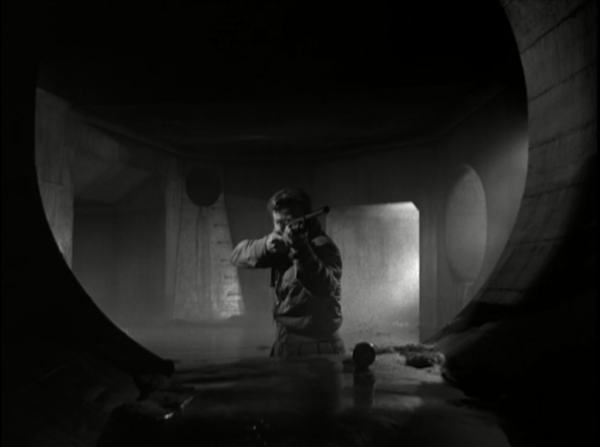 That sequence clearly had an influence over the better known sewer chase in THE THIRD MAN, which came out a year later. I can't recommend this one highly enough.
Next up, DOWN THREE DARK STREETS.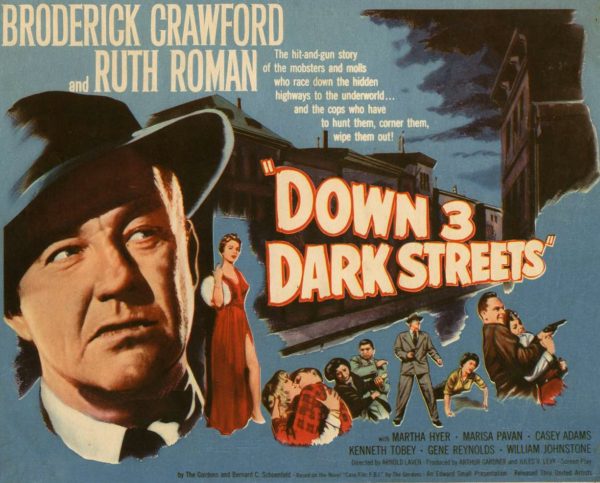 Not only have I seen this one several times already, I already wrote it up for this blog.  Broderick Fucking Crawford! Vintage LA! Amusingly dated "science!" What's not to like?
Tonight, DRAGNET and LOOPHOLE.