Yeah, ok, so THE HOUSEMAID.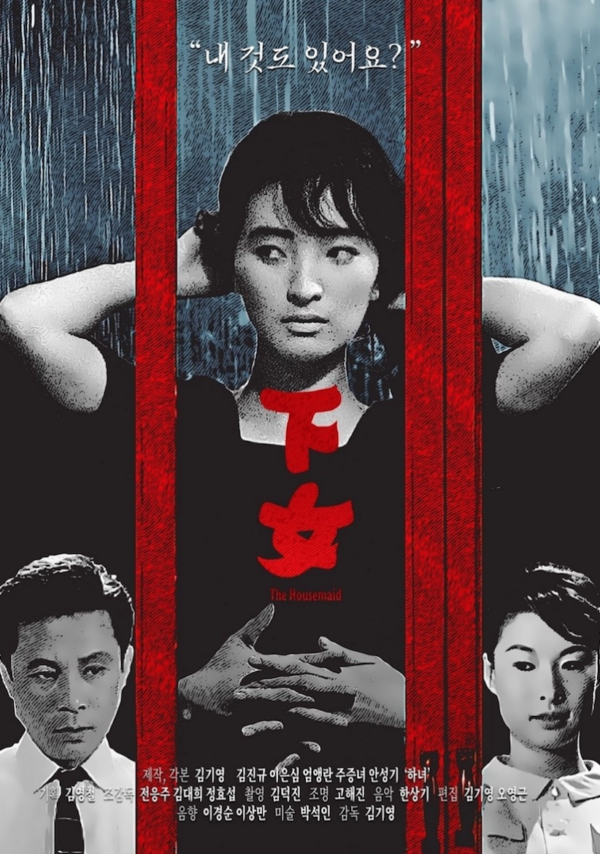 Holy shit, Faustketeers.
A piano teacher hires a strange, chain-smoking maid to help his overworked wife take care of their rat-infested suburban house and their two kids, a monstrous, bratty son and a morose, crippled daughter. This is Noir City, so needless to say, things do not go well.
This film is absolutely fucking bananas in the best possible way. Bong Joon Ho says that it inspired PARASITE and you can see why. It's full of sly, black humor and biting social commentary, a lot of which probably sailed right over my modern American head. It's also surprisingly violent, even gory, and frankly (!) sexual in an overt and explicit way that is rarely seen in Noir City. Eun-shim Lee is unforgettable as the titular housemaid. She manages to make her character both ferociously sexy and viscerally repulsive while also displaying flashes of sympathetic vulnerability. A new contender for my personal Femme Fatale hall of fame.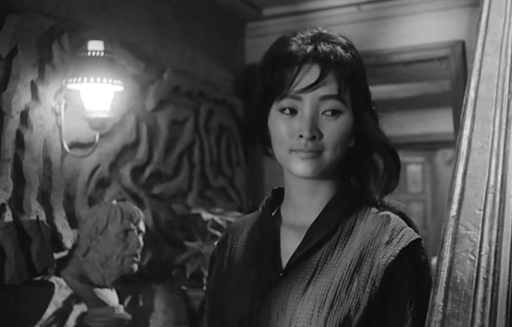 Also, I can't stop thinking about that creepy house. The odd, organic concrete (?) shapes on the walls, the weird stone head sticking out of the wall by the main staircase, the feeling of being trapped by sliding doors and rain-slick windows. Trapped like a poisoned rat. A feeling that is enhanced by all the claustrophobic cinematography and looming angles of the steep and deadly staircase.
No spoilers, but man, that ending is jarring. Again, this may be some kind of cultural reference that I'm missing, but I really wish the film had ended a few minutes earlier. That being said, I can't recommend this film highly enough. It's a wild weird ride and currently available on multiple streaming platforms, so don't miss out.
Side note: there seems to be A LOT of kid harm, mayhem and death in this year's line up. If that kind of thing is a dealbreaker for you, you can still watch grown ups get what's coming to them on Noir Alley on TCM.
Next up, MY NAME IS JULIA ROSS.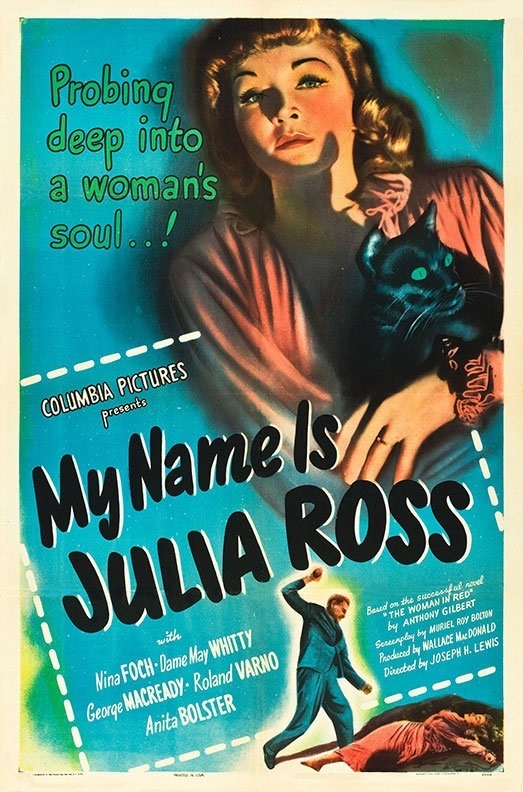 Needless to say, THE HOUSEMAID is a hard act to follow. Nearly impossible really. Lucky for Julia, I already watched and reviewed this flick way back in 2011. You can read my write-up here. (scroll down to the second feature)
Coming up tonight, a truck driver double bill with THE LONG HAUL and BLACK GRAVEL.