After the previous night's slight detour along the outskirts, I was thrilled to see The Dark Corner on the bill. This flick brings us right back into the heart of Noir City.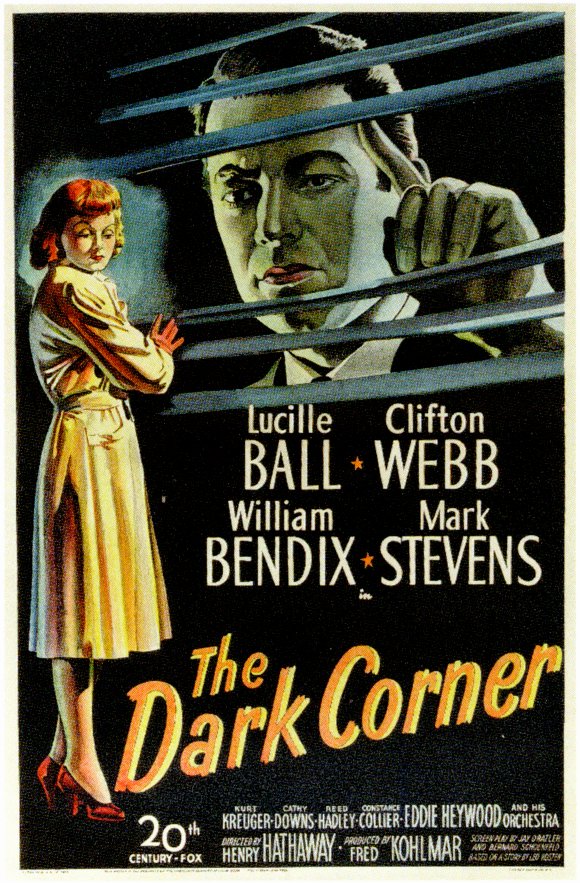 A washed up private dick is trying to start over in a new town, but his past just won't let him go. Lucille Ball is his plucky Girl Friday, who helps him track down a mysterious heavy in a white suit, played by Noir City favorite William Bendix. The pair soon find themselves mixed up with a ruthless art dealer (Clifton Webb) and his young, unfaithful wife.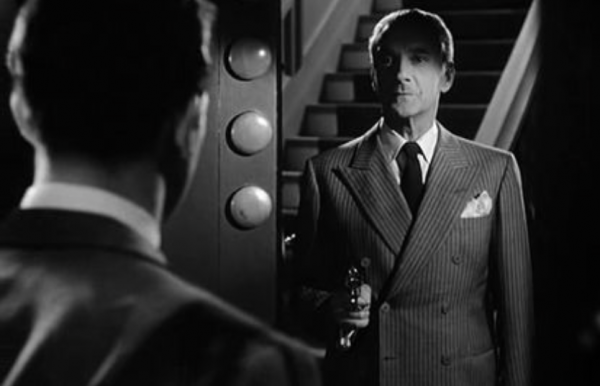 There's nothing really new here, but Dark Corner serves up pretty much everything you want from film noir.  Lust. Greed. Snappy dialog. And, of course, murder. Lucy is a firecracker. Clifton Webb is doing his arch, snarky Laura thing again, but the second helping is just as poisonous and delicious. And as host Alan Rode pointed out, the dick's line about being backed into a dark corner, unable to see who's hitting you and unable to escape, pretty much sums up the genre in a single sentence.  Mistress Christa says, check this one out.
Next up, on the B track, was a film I'd never even heard of.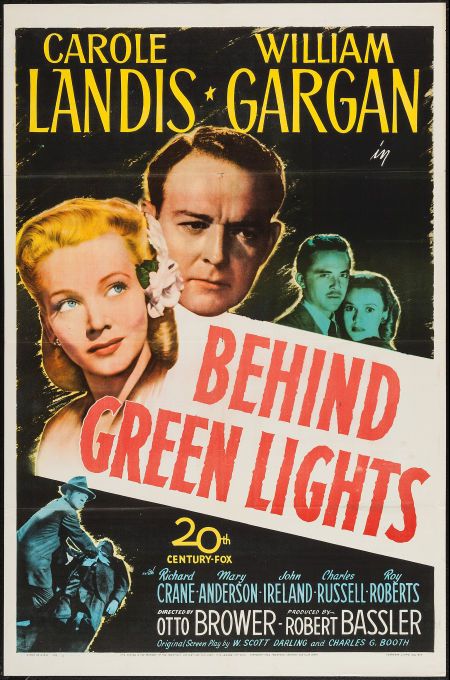 Behind Green Lights provides a very different take on the private investigator character. In this comedic police procedural, the dick is far from the hero. He's a sleazy and underhanded blackmailer whose murder kicks off the first act. There were a lot of people with motive to rub him out, including a judge's daughter, his soon-to-be ex wife and her lawyer lover.
The judge's daughter is played by tragic beauty Carole Landis, who committed suicide two years after this film was made. She's a magnetic and strangely melancholy screen presence that brings a little more heft to an otherwise lightweight B picture. It does have some genuine laughs, like the punchy fighter's wacky shenanigans with the dick's corpse, but it's definitely more noir-adjacent than its hardboiled marquee-mate. Still a fun watch if you can find a way to get your eyeballs on this rare flick.
Tonight, two more films I've never even heard of, Calcutta and Backlash. Can't wait!