Our Nazi punching theme continues on night two of Noir City with a WWII double shot. First up, Ministry of Fear.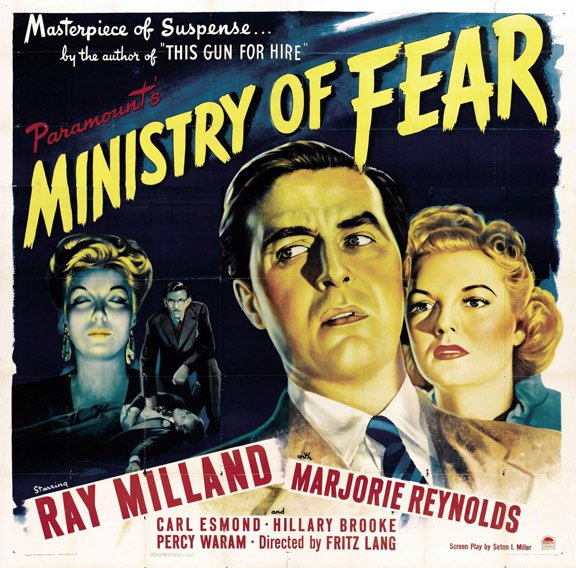 Ray Milland (who will always be Satan to me) is released from an asylum, only to be plunged into a surreal series of events involving a cake, a fortune teller, a fake blind man, and a bomb. In trying to make sense out of what the hell happened to him, he gets mixed up with a sexy German refugee (Marjorie Reynolds) and her way-too-friendly brother.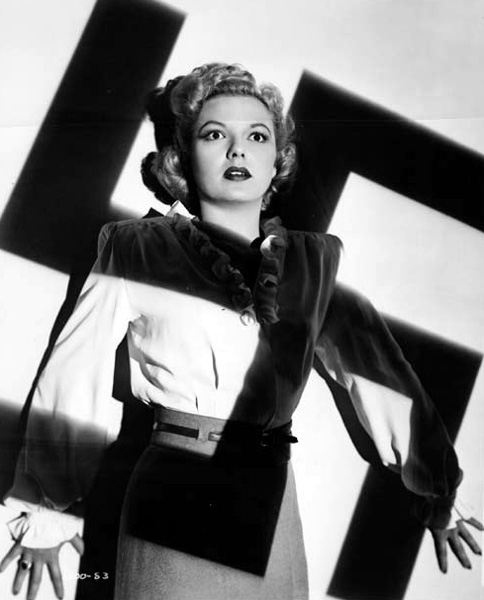 Needless to say, complications ensue. Also, Nazi punching. And did I mention Dan Duryea as the traitorous tailor?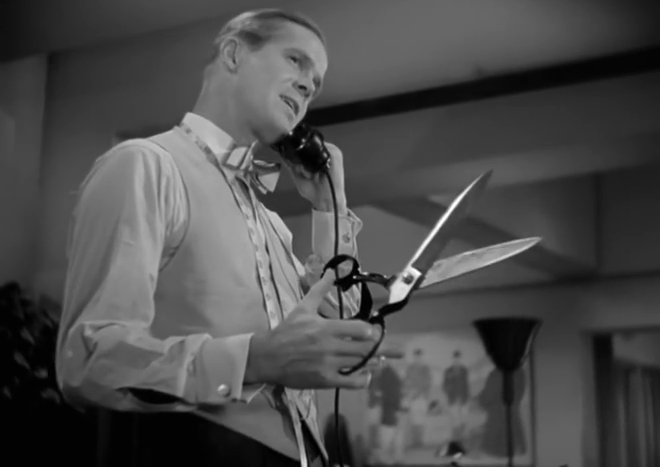 Legendary director Fritz Lang infuses nearly every scene with dread, paranoia and shadowy, stylish menace. The plot twists are bizarre and improbable, but I was more than willing to go along for the ride. This flick is connected to last night's show by author and Noir City regular Grahame Greene, whose book was the basis of this film, and also through costume maven and Design for Dying protagonist Edith Head. Gratuitously tacked-on happy ending notwithstanding (cake!) Mistress Christa says check it out.
I'm really loving the Bs this year, the lesser known flicks that have been teamed up with their more famous A-list siblings. Last night's pick was Address Unknown.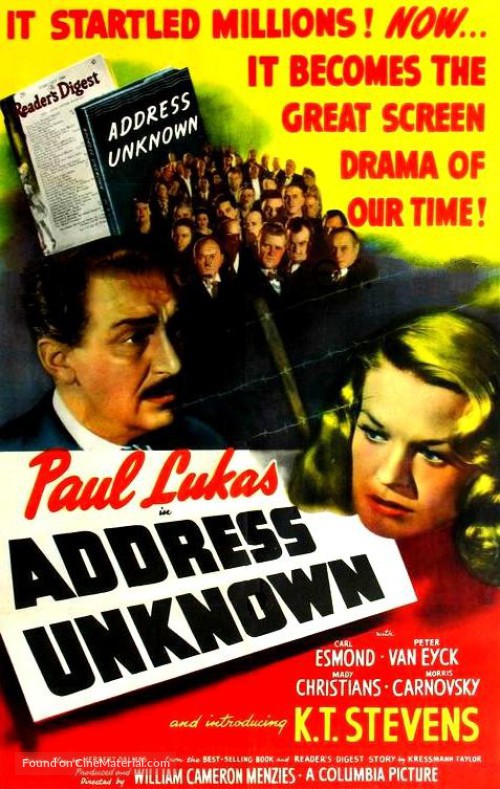 Lifelong best friends and business partners Martin and Max, whose adult children are planning to be married, try to stay in touch through letters after Martin moves back home to Germany. But political changes are afoot in that country and Martin's new German friends don't approve of his ongoing association with a jew like Max. Martin finds himself sucked in by the propaganda, perks, power and desire to Make Germany Great Again. Which leads him to eventually betray his buddy in the most heartless way imaginable. A decision that ultimately destroys him.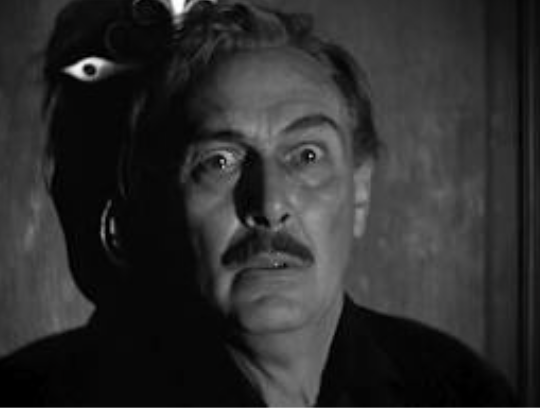 Host Alan Rode described this film as a story of what happens when a character loses his moral compass. He also said it's bleak as fuck, and man, he wasn't lying. (Ok, he didn't say "as fuck" but you know what I mean.) This could be billed as a "great screen drama of our time," today, because its dark political themes feel painfully resonant in our current situation. It's a heart-chilling, feel-bad flick, but hey, we love a downer ending in Noir City. Highly recommended.
On deck for tonight, Lady on a Train and Escape in the Fog.