Even if you can't watch them all, you're definitely not gonna want to miss RAW DEAL.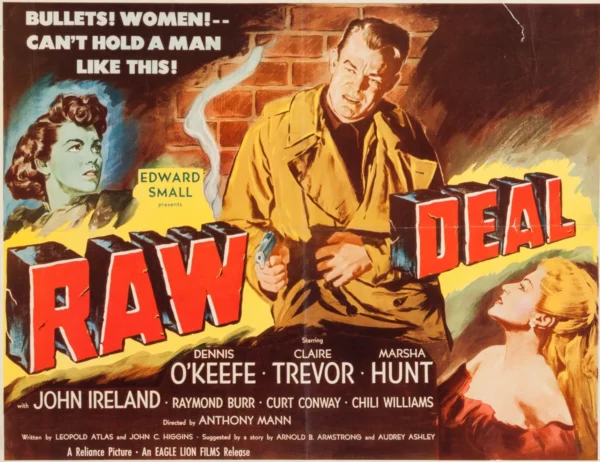 Claire Trevor is all set to bust her man out of the big house when she finds out there's another dame in the equation, a kind-hearted social worker (Marsha Hunt) who believes troubled con Dennis O'Keefe still has some good left in him. The escape goes down as planned only the con takes the other woman hostage and the volatile threesome winds up on the lam together.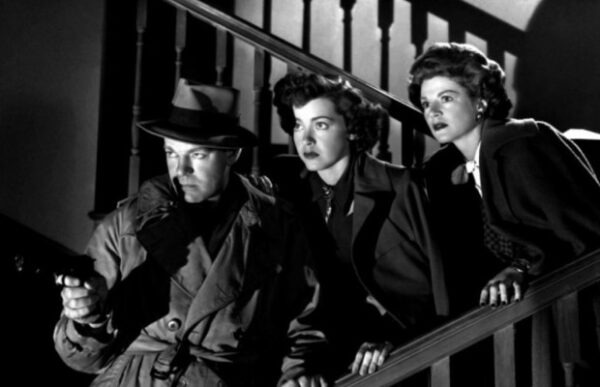 This knockout flick features a rare female voiceover. It's really Trevor's character Pat who gets the raw deal in this one and her world-weary, lovesick narration gives an otherwise gritty and violent plot some unexpected emotional depth. Also, this is one of Noir Bear Raymond Burr's most memorable roles, and not just because of the brutal cherries jubilee scene. I love the way Anthony Mann and John Alton chose to shoot him from these low, submissive angles, playing up his looming size very much the way Siodmak did for Hope Emerson in our previous feature CRY OF THE CITY.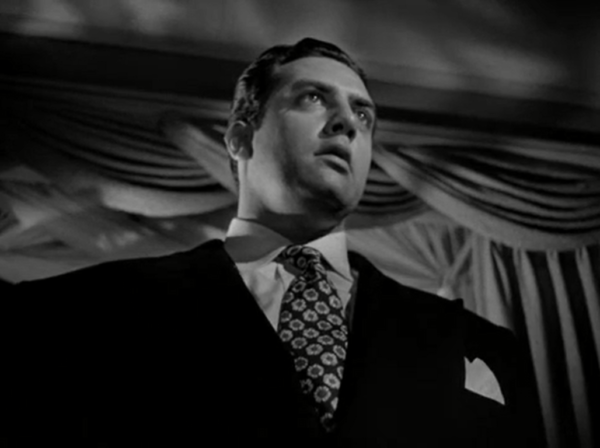 Like several of the other films on this year's program, I was positive that I'd already written this one up, but apparently not. Not that it matters because I'm always down to watch it again and sing its praises to anyone who will bother to listen. I'm only sorry I wasn't able to see the rare 35 mm print that was shown last night.
I miss the movies.
Next up, HE WALKED BY NIGHT.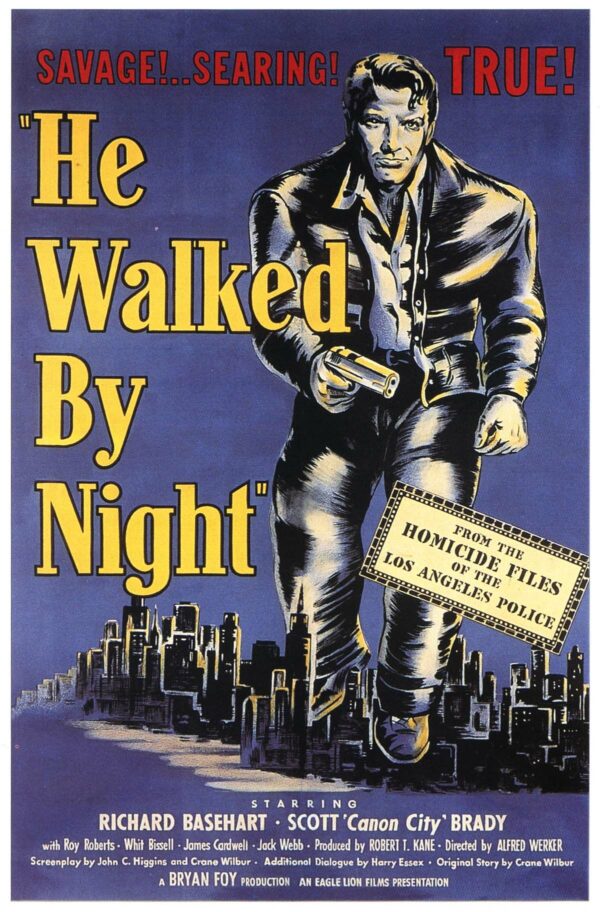 I have written up this flick already (briefly) but trust me, you should see it.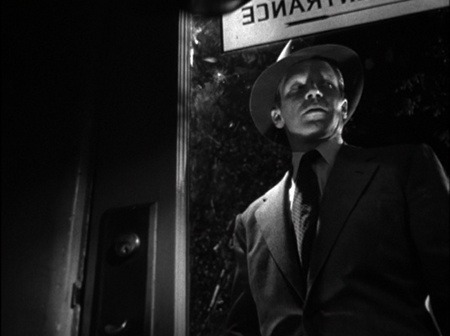 Like RAW DEAL, it's also gorgeously shot by John Alton and Anthony Mann had an uncredited hand in some of the most memorable sequences.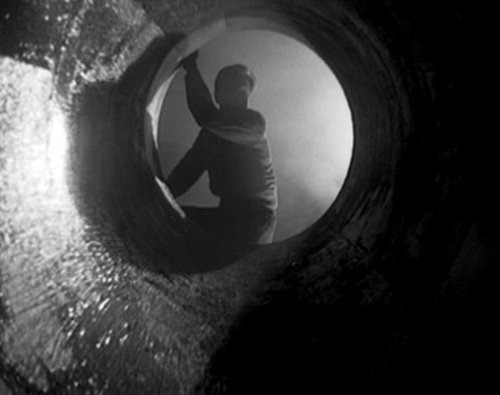 It's more of a DocuNoir procedural that occasionally feels a little slow, but Richard Basehart is phenomenal as the ice cold and tech-savvy killer and I highly recommend you seek this one out too. Both of these flicks are available on a variety of streaming platforms, so you have no excuse.
We're headed into the home stretch now, kids, with our second to last triple feature THE SPIRITUALIST, LADY FROM SHANGHAI, and MOONRISE. Stay tuned…